Join us for the WMGA Bloomfield Food Bank Fundraiser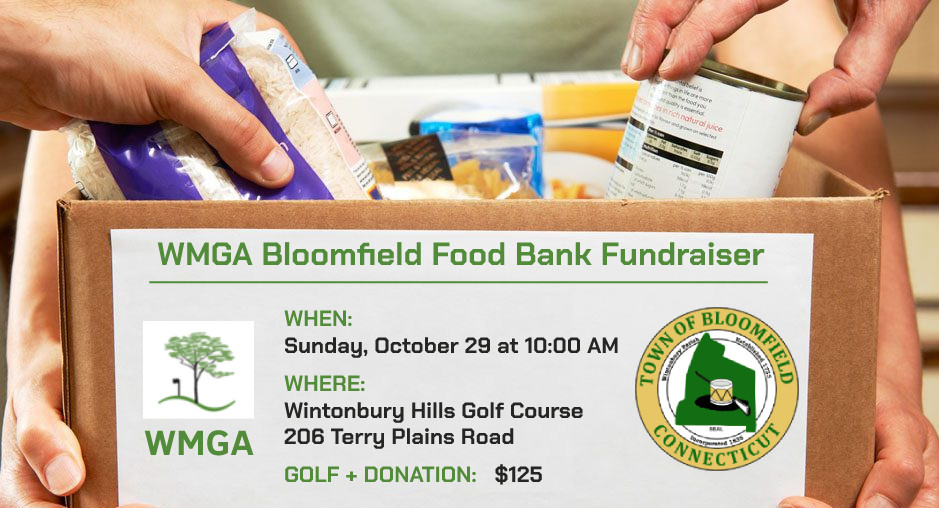 ---
Congratulations to our WMGA Club Champions!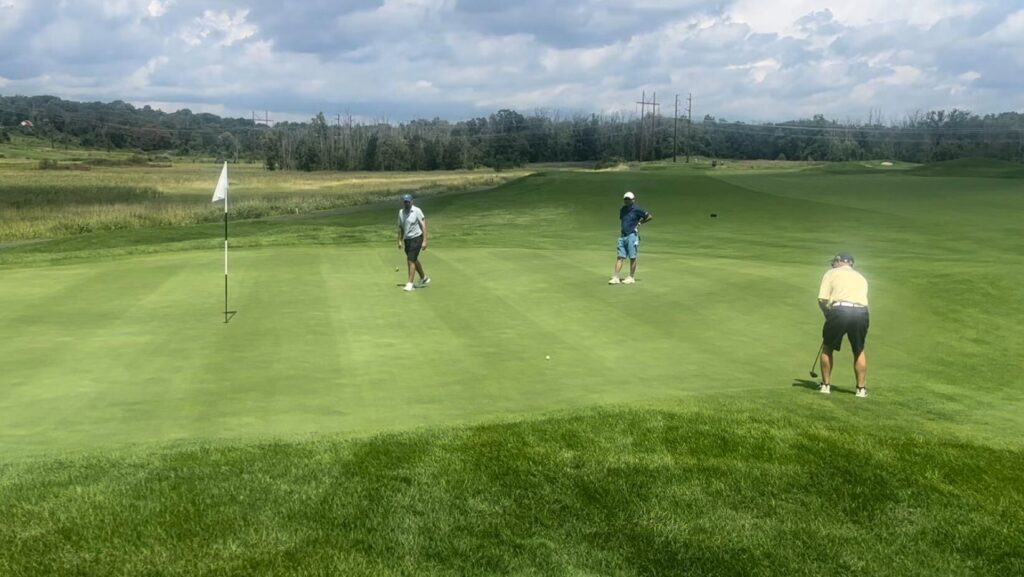 What an exciting finish to a fantastic weekend. Congratulations to our repeat Club Champion (Open Division) Seth Egnasko who battled Dan Smith to a hard-fought 2-up victory on the 18th hole. Congratulations to you both on an excellent weekend!

Also, congratulations to Mike Heffernan who edged out Steve Lee for his own 2-up victory on the 18th hole while clinching it in impressive fashion with a lengthy birdie putt to win it outright — READ MORE (see Videos and All Winners)
---
Registration Open for 2023 – First Round on April 2nd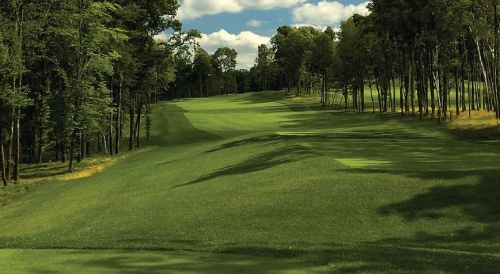 The town of Bloomfield and Wintonbury Hills Golf Course have finalized all public rates and yearly memberships so that means the WMGA is now ready to accept registrations. If you have any questions or need assistance registering, please Contact the WMGA and we'd be happy to help.
---
Another Season in the Books…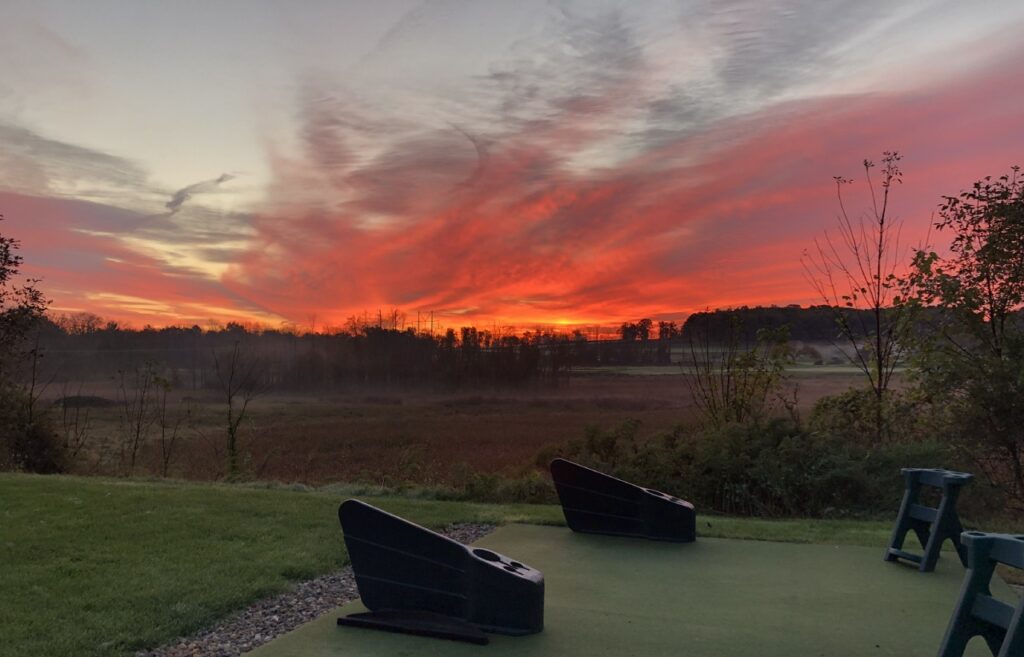 Thank you for another amazing season at Wintonbury Hills G.C. and for the WMGA. We are so thankful to all of you that came out this year — another fantastic group of golfers that continue to make the WMGA truly special.
Stay warm and we'll see you in April 2023!
---
Interested in Joining the WMGA in 2023?
Please reach out to the WMGA Board via the Contact form and we will be sure to reach out to you for the start of the season in April 2023. Can't wait for another great season!
---
Testimonials from WMGA Members
The membership fosters a group atmosphere that's awesome and unlike any other club or league I've been a part of.  From my very first week on, I've noticed that club members often go out of their way to make people feel welcome, relaxed and part of a community.  It feels like a competition amongst friends, where players are trying to score their best but also rooting for their competitors.
I joined the Wintonbury Men's Golf Association in 2017.  When I joined the WMGA I was slightly apprehensive based on my previous men's club experiences. It wasn't long before I realized this club and this group of men were different.  During that season I really fell in love with all things Wintonbury. If you are looking for a top-notch course to play on a weekly basis with some of the finest men around, look no further than Wintonbury Hills Golf Course.
I didn't know it at the time, but the simple decision of joining the WMGA has been one of the better ones I've ever made. Once you reach a certain age and stage of life, it's hard to slow down enough to form meaningful relationships with people amid all of the chaos that life brings. I wouldn't have believed it if you told me that joining this league would provide so many new friendships that I envision lasting a lifetime. This is a special group of people and in the immortal words of Kevin McCoy, "It's just a great group of guys!"
I came to Wintonbury because the course conditions are outstanding. I tip my hat to all of the Staff for making every Sunday so enjoyable. I love playing in all of the Interclub matches, I enjoy the team spirit of the Charity Events, and playing in the end-of-year 2-Ball event is always fun.
---
2022 Bill Starkie Award Winner – Seth Egnasko
A tip of the golf cap to 2022 Club Champion and Bill Starkie Award Winner, Seth Egnasko. We're just hoping all of this success and adulation won't go to his head. 🙄 👏🏻 🏆
---
Congrats to Rob Cestone – Hole-in-One, 12th Hole (154 yds)
---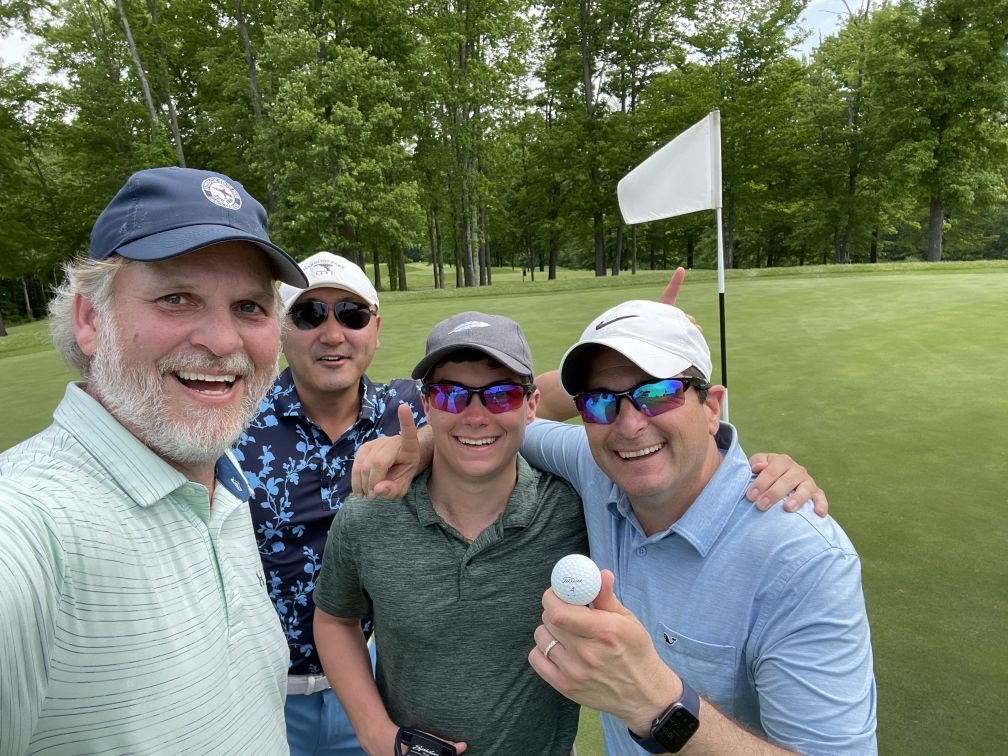 ---
Taken From Us Way Too Soon
Heartfelt tribute to the Spinner who is hitting "fairways and greens" up above.
---
Latest News and Updates
All tee time questions, requests, cancellations and withdrawals shall be sent to WMGATeeTimes@gmail.com.