This award is presented annually to the member who best exemplifies what it means to be associated with the WMGA by demonstrating their integrity, enthusiasm for the game of golf, support of the association and the golf course, and quality of their golf game relative to their ability.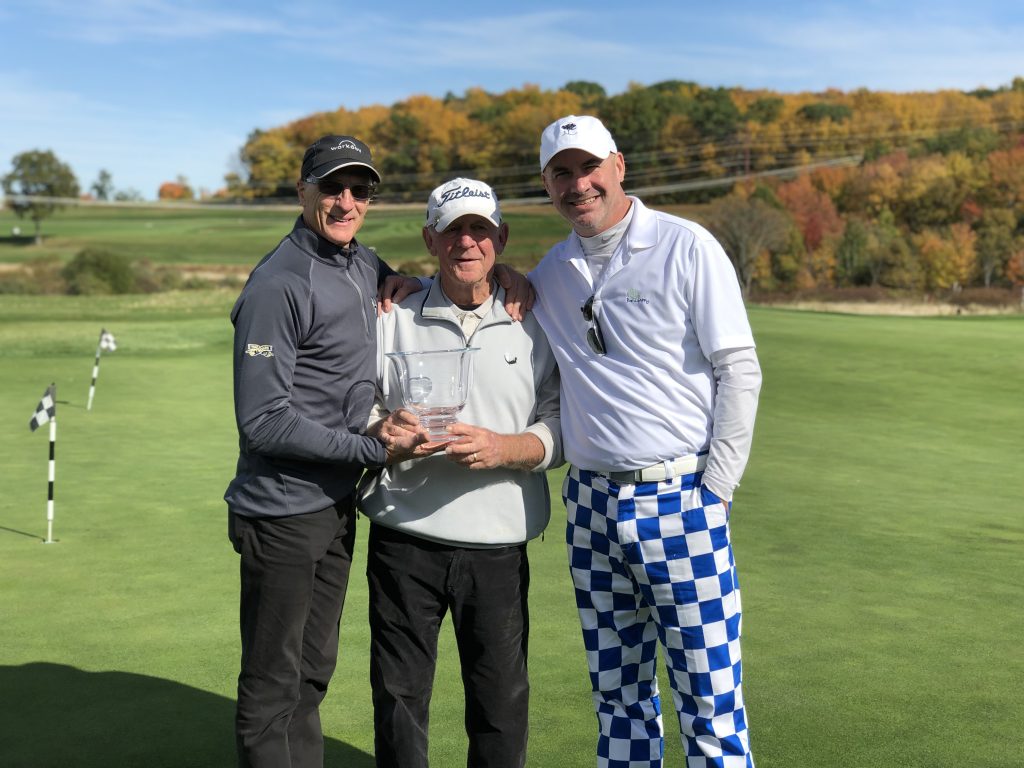 Kevin why did you choose Wintonbury Hills GC as your home course?
I came to Wintonbury because the course conditions are outstanding.
When did you join the Wintonbury Men's Golf Association (WMGA)?
6 years ago I became a member in 2013.
For you, what makes the WMGA experience special?
The respect towards each other is priceless.
What events do you look forward to the most?
I love playing in all of the Interclub matches, I enjoy the team spirit of the Charity Events, and playing in the end-of-year 2-Ball event is always fun.
What does it mean to you to be the Bill Starkie Award winner for 2019?
No words can explain the emotions I have being selected. Let's just say that it's such a high honor to me.
Who completes your dream foursome, and where are you playing?
I would love my 2 sons, Vincent & Harrison, and my grandson, Trent to be standing with me on the 1st tee at Wintonbury.
Any final comments?
I tip my hat to all of the Staff for making every Sunday so enjoyable.

Any WMGA member can nominate another member by contacting a Board member anytime during the year, or by sending an email to [email protected]. The WMGA Member of the Year will be selected from the nominees by a vote of the Board.